 Dallas Contract Drafting Attorneys
When it comes to business contract drafting, we offer a collaborative environment where our team's unique skills and specialties come together to anticipate and meet your needs.
At Mullin, P.C, our commitment to comprehensive service means we're with you from start to finish, addressing various legal needs and challenges that may arise in your business journey. What sets us apart is our ability to provide big firm experience at boutique firm rates, offering you substantive knowledge and skill without breaking the bank. Most importantly, we provide personalized attention, crafting customized strategies for each client and leveraging our experience to ensure their successful implementation. Your business deserves tailored legal support, and we're here to provide it.
Our dedicated team of experienced professionals is committed to providing exceptional contract drafting services that protect your interests and secure your future. Reach out to us today to schedule a consultation.
Contact us online or dial (833) 799-0495 to request an appointment with a qualified contract drafting lawyer in Dallas at Mullin, P.C.
What Are the Elements of a Legal Business Contract?
In Texas, as in most jurisdictions, several key elements must be present to form a legally binding business contract:
Offer and Acceptance: There must be a clear and definite offer from one party and an unequivocal acceptance by the other. Both parties must agree to the same terms.

Legal Purpose: The contract's purpose must be legal and not violate state or federal laws. Contracts for illegal activities or purposes are not enforceable.

Capacity: All parties entering into the contract must have the legal capacity to do so. This means they must be of sound mind and legal age.

Consideration: There must be something of value exchanged between the parties, often referred to as "consideration." This could be money, goods, services, or promises to do something in the future.

Mutual Assent: Both parties must genuinely agree to the terms of the contract without duress, fraud, or misrepresentation.

Writing (if Required): Some contracts in Texas, such as real estate agreements, must be in writing to be enforceable under the Statute of Frauds.

Signatures: While not always required, signatures from all parties can help provide evidence of mutual assent and commitment to the contract.
Ensuring these elements are present is crucial when drafting business contracts in Texas to create legally enforceable agreements.
To learn more about how we can assist you with our professional contract drafting service, please contact Mullin, P.C today. Dial (833) 799-0495 or complete our form.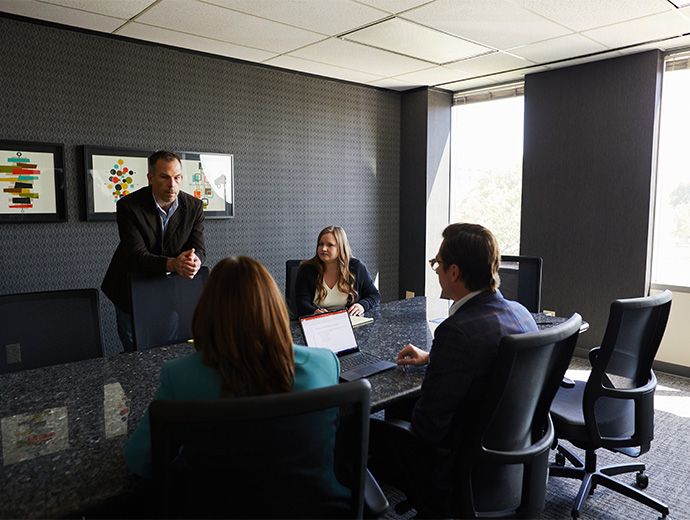 I've had incredible service every time I've worked with them. - Courtney S.

Responsive, professional, and always with a high degree of integrity. - Paul M.

Cheryl and the Mullin Rybicki firm get it done. - Jeff S.

Extremely knowledgeable, detailed, and responsive. - Mel L.

The team at Mullin Rybicki, PC is top notch. - Edward V.