 About Us
Serving Clients in Texas, the U.S., and Internationally
Mullin, P.C. is a Dallas-based full-service commercial law firm representing clients in Texas, the U.S., and internationally. Our firm brings together an exceptionally talented group of attorneys with focused experience and knowledge in franchising, trademark and intellectual property protection, and all aspects of business law.
When you work with us, you gain access to the minds of all of our attorneys and their specific knowledge base, providing comprehensive understanding and insight to your needs.
We take pride in bringing this unique blend of expansive fields of legal knowledge and experience to you in a boutique firm setting where you will get the approachable and personalized service that is customized to you. We do this with predictable fee arrangements and a desire to build the kind of strong client relationships that can last a lifetime.
Mullin, P.C. is also proud to showcase the fact that our founding attorney, Cheryl Mullin, has been consistently recognized by Texas Super Lawyers and Best Lawyers in America. She has also been recognized by "D" Magazine as one of Dallas's best lawyers and as a "Legal Eagle" by Franchise Times magazine.
Attorney Mullinhas also garnered the top rating by legal industry organization Martindale Hubbell® which is AV-Preeminent®. This rating is done through peer reviews by other attorneys and judges and reflects the highest standards of professional excellence in a given field.
Contact our Dallas office or assistance with any business or franchise law issue.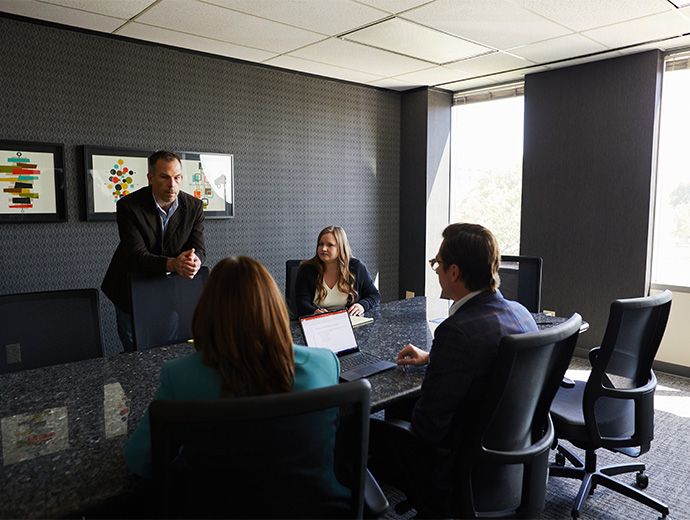 I've had incredible service every time I've worked with them. - Courtney S.

Responsive, professional, and always with a high degree of integrity. - Paul M.

Cheryl and the Mullin Rybicki firm get it done. - Jeff S.

Extremely knowledgeable, detailed, and responsive. - Mel L.

The team at Mullin Rybicki, PC is top notch. - Edward V.