 Dallas Commercial Real Estate Lawyers
Generally, our team represents clients in commercial real estate transactions as they relate to franchise programs. These services include acquisitions, sales, and lease reviews. That said, we have represented a range of clients, including retail landlords and tenants, in commercial real estate transactions such as lease negotiations, modifications, and related dispute resolution.
Serving the Hospitality Industry
The hospitality industry, particularly the restaurant industry, faces unique challenges that require the advice and assistance of experienced counsel. Our attorneys can assist with all phases of development, from purchasing and leasing real estate to construction, as well as alcohol licensing and permitting. Our team is here to help you navigate the myriad of legal regulations that come with operating in the hospitality industry to help protect your interests and your business.
Construction projects can also bring disputes that have sweeping legal and business consequences. For many business owners, contractors, and subcontractors, these critical issues cannot be resolved fairly without the assistance of an attorney. Whether you are an entrepreneur building a restaurant struggling with unreasonable construction delays and defects or a contractor trying to get paid, we are here to assist you with resolving your legal matters efficiently through negotiation, mediation, arbitration, or litigation so that you can redirect your focus to what matters most – your business.
If you are considering a commercial real estate transaction or need assistance with a commercial lease review, contact Mullin, P.C. today.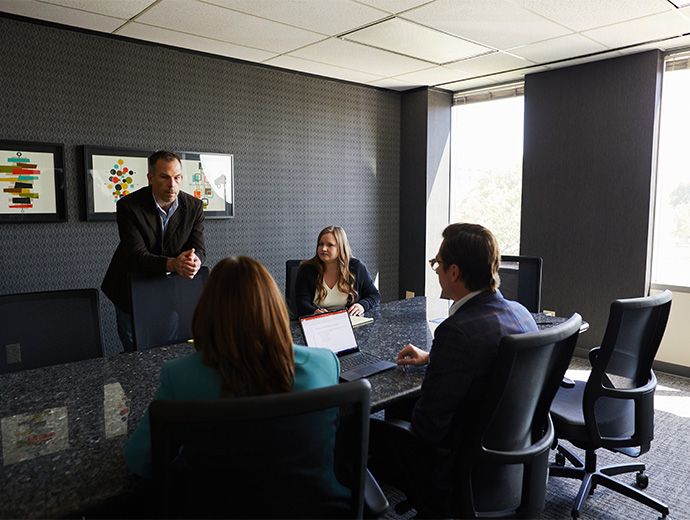 I've had incredible service every time I've worked with them. - Courtney S.

Responsive, professional, and always with a high degree of integrity. - Paul M.

Cheryl and the Mullin Rybicki firm get it done. - Jeff S.

Extremely knowledgeable, detailed, and responsive. - Mel L.

The team at Mullin Rybicki, PC is top notch. - Edward V.